JoAnn Van Vranken, Interviewed by Maria Pease, November 18, 2009
Location of Interview: Fenimore Art Museum Research Library, Cooperstown, New York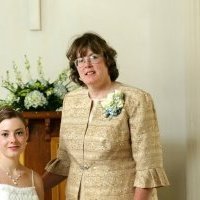 JoAnn Van Vranken was born 1959 in Cooperstown, New York. As a child she lived on a dairy farm and after graduating high school she attended SUNY Morrisville for an Associate's Degree in Secretarial Science. She married in 1979 and moved to several different states with her husband Bob, who was in the Air Force. They have two children. When he retired, they returned to New York and settled in Edmeston. In this clip JoAnn discusses chores her family would do growing up on the farm.
JVV: My older brother was usually the one helping on the farm, but sometimes we had to help unload the hay too, so it's not like we were playing all the time. We did help unload hay. My father had to stack them. It was different than it is now as far as unloading hay.
Click here to listen to the full interview or to read the transcript.